About Us

Northeast Anglers Inc. is proud to be in its seventh year of operation. Founded by husband and wife team Gary and Kathy Scavette, its name has become synonymous with satisfied clients and quality trips. Captain Gary Scavette is a registered Maine guide and is licensed by the United States Coast Guard. Gary has over 20 years of fly fishing experience and is credited with teaching literally hundreds the sport of fly fishing over the last 12 years.

Gary has had the good fortune of catching everything from finicky limestone trout in PA to Atlantic Salmon in Maine. One of his greatest passions is pursuing stripers on the long rod in Maine's tidal waters. Gary writes the "Fly Angler" column in the Northwoods Sporting Journal and is a member of Trout Unlimited, Coastal Conservation Association, and the Maine Professional Guides Association.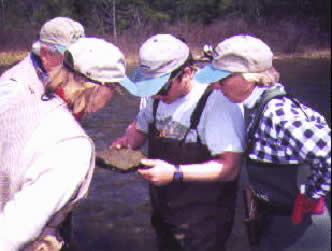 A testimonial from a father and son who recently did a half day trip
"Cap'n Scavette is the best! My twelve-year-old caught16 stripers today
on his first saltwater fishing trip. Captain Scavette not only knows where the
fish are biting and how to bring them in, he's a terrific teacher. He gives his
customers an all-around great experience in some of the most beautiful waters
in the U.S. Today we saw an eagle and several osprey, as well as terns,
harbor seals, and laughing gulls, which are uncommon in Maine--in addition
to lots of fish and breathtaking scenery."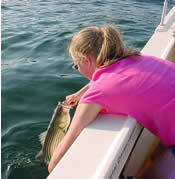 We Practice Catch and Release. Protecting Our Resources For Future Generations
Home Our Services Fishing Reports Links
Regional Fly Patterns Pictures Articles and Stories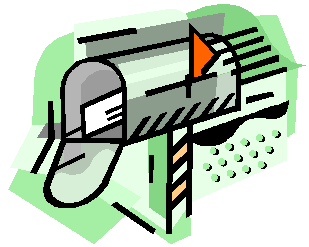 gary@northeastanglers.com
HOME